Catering & Events
your party:

delivered
We'll deliver DOZEN upon DOZEN of delicious mini-burgers, safely to your door. We can also cater & grill for you at any venue for a variety of events including corporate, office and Christmas parties, product launches, weddings, birthdays, fashion shows and festivals.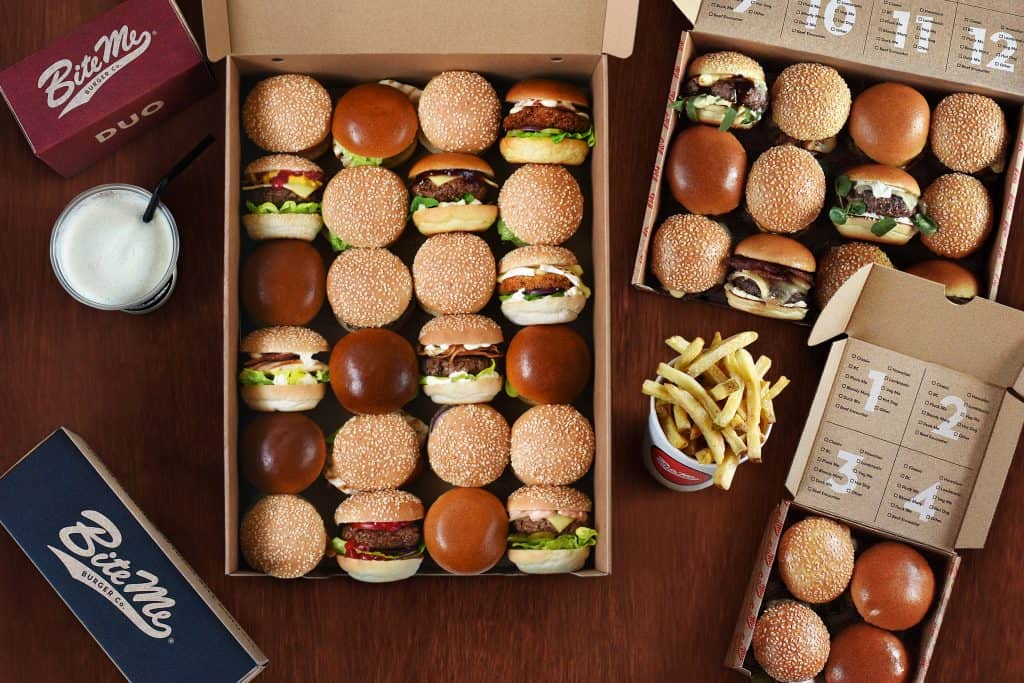 BREAKING NEWS: OUR BRAND NEW FOOD TRUCK IS AVAILABLE FOR OUTDOOR CATERING & EVENTS.
If you want to chat burgers then contact us on 020 3951 8284 [email protected] or Live Chat with us on the right-hand corner of your screen.